Gwawd Annual Retreat  I 

March 1-3, 2019
Join us for our annual retreat at Salamander Resort and Spa in beautiful Middleburg, VA! The retreat includes a Brunch and Learn CE course Saturday, March 2, 2019, with guest speaker Dr. Lara Hyde of Nourishable TV, who will give a lecture entitled "The Microbiome and Dairy in the Diet." Two (2) CE credits will be given. Other resort activities include visiting the spa, wine tasting, and group dining at the resort.
RESERVE YOUR ROOM USING OUR VERY SPECIAL GROUP RATE! Group rate will expire 2/14/19! Tickets are $125. No refunds.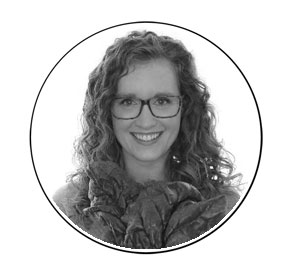 March 2, 2019  

| 
"The Microbiome and Dairy in the Diet"  

|  
Lecture by Dr. Lara Hyde
Proposed speaking topics are the microbiome and the role of dairy in the diet. Emphasized concepts are outlined below.
The Microbiome:
Defining the microbiome as a population of microbes and their genomes living across body sites (oral cavity, gut, skin, vagina)
Describing the development of the microbiome, highlighting key developmental periods and inputs
Describing current research regarding roles of the microbiome in health, including metabolism, nutrient digestion, vitamin production, neurotransmitter production and the brain-gut axis
Exploring the variability in microbiomes between people, diseases and across lifestyles
Focus on dietary influences on the microbiome, outlining the current evidence base for probiotics, prebiotics and fermented foods
Current evidence-based practices to support a healthy, diverse microbiome
Evolutionary role of milk in the diet
Characterizing the nutrient profile of dairy products and their influences on health, including calcium, saturated fat, protein and vitamin D fortification
Epidemiological studies investigating dairy consumption and various health issues, including osteoporosis, body weight and diabetes
Exploring current issues in dairy consumption, including fat-free versus full fat, conventional/organic/grass-fed, casein A1 and casein A2, raw versus pasteurized milk, comparisons between cow milk versus goat milk and non-dairy "milks" from soy and nuts
Factors to consider when deciding the role of dairy in your diet: age, lactose tolerance, overall dietary pattern, physical activity, growth status
Lara Hyde, PhD is the creator and host of Nourishable, an evidence-based nutrition channel on YouTube. Lara earned her BSc at McGill University in Physiology and her PhD studying nutritional epigenetics at the Friedman School of Nutrition Science and Policy at Tufts University. During her postdoctoral studies at the Tufts University School of Dental Medicine, she studied epigenomic patterns in diabetic foot ulcer-derived fibroblasts and induced pluripotent stem cells. She has taught extensively at Dartmouth College, Tufts University and in the Community College System of New Hampshire. Outside of science, Lara is an accomplished dancer, performing with local contemporary dance companies and choreographing musical theater productions. She merged dance and science together in her Dance your PhD entry, earning serious nerd cred as a Biological Sciences finalist in 2011. Lara loves adventuring with her husband and poodle, especially when the adventures involve lots of physical activity and eating fruits and vegetables.